About Trumpet Local Media
Providing a Niche Marketing Service Since 2009
Trumpet Local Media was founded in Boulder, Colorado by Jeffrey Magner in June of 2009 and successfully implemented Local SEO marketing campaigns for hundreds of businesses nationwide. Jeffrey had been director of marketing for Therapysites.com, a leading provider of template websites for therapists. While Therapysites succeeded in quickly generating affordable and attractive websites, these websites did not rank well on Google. Every therapist had the same burning question - "How do I get my website to rank well in my city?" Jeffrey set out to discover the answer and envisioned an affordable service for small local businesses of all kinds, enabling them to "trumpet" themselves online.
At that time, the online opportunity of "Local Search" was new and perfectly positioned to ride the wave of explosive growth of online local searches. Trumpet Local Media developed a 5-Step Optimization Campaign and launched it with acupuncturists, chiropractors and beauty salons, to restaurants, ice cream parlors, schools, doctors and universities. Local SEO worked! Word-of-mouth success stories spread nationwide. Trumpet Local Media decided to remain focused as a niche agency offering only local search marketing until 2013, when it became clear that businesses would need a more varied online marketing approach to succeed on the Internet of the future.
2013 Aquisition by Ramblin Jackson, Inc.
After starting out as a copywriting and social media agency in 2009, Ramblin Jackson continued adding services to their roster according to the needs of their clients. Video production, email marketing, graphic design and web design were core services by 2012. They were becoming a full-service agency and business was booming. Their web design clients all needed SEO and most of their clients were local businesses so Ramblin Jackson regularly contracted Trumpet Local Media to provide search engine optimization and Local SEO for their clients.
In 2013, Ramblin Jackson acquired Trumpet Local Media's process and technology to employ powerful strategies in-house, delivering huge successes for its clients.
The Future of Online Marketing for Local Businesses
Successful online marketing for local businesses in the future will result from a multi-faceted approach to putting your business in front of people looking for what you do. Social Media and Mobile have evolved into dominant facets of online marketing strategy. Having a professional, optimized web presence will set you apart from the rest. Email marketing and video marketing will be essential to converting visitors into customers and having them come back for more. The methods of search engines are changing and the way users conduct searches is rapidly evolving. The web marketing agency of the future will be keen on the latest trends and technologies that drive success for local businesses. In Boulder, Colorado, Ramblin Jackson has emerged as an exceptional small business marketing agency of the future.
Ramblin Jackson loves local businesses
Getting found in the local search results is only half the battle. That is why Ramblin Jackson offers video production including corporate training video production, web design, social media marketing, and email marketing in addition to our search engine optimization services. In marketing, it's all about being effective and getting great results.
If you're considering hiring a web marketing agency to help you grow your business, Ramblin Jackson offers you a free web marketing review. Email info@ramblinjackson.com, or call (303) 529-9159 to schedule a phone appointment or in-person meeting at our offices in Boulder and Denver, CO. Click here to contact us today!
Reviews
"In just two months, my chiropractic practice is listed several places near the top of Google. We've just begun and the results are fantastic!"
- Kennedy Chiropractic
"I'm getting phone calls from new customers every week from people finding my business online. My business has definitely picked up!"
- The Beauty Spot
"As an acupuncturist I do not know the first thing about Internet marketing. I felt completely lost trying to do it on my own. I am so happy to be working with Trumpet Local Media! I totally trust my business in their hands."
- Inner Path Acupuncture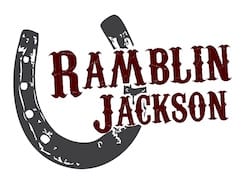 Trumpet Local Media is a Ramblin Jackson Company