Whether your business barely survives or really thrives may depend on how well it ranks online. Local Search Engine Optimization increases the online "trust factor" of your business. The more specific and accurate the information about your business is, the more the search engines such as Google will trust it. Greater trust leads to higher rankings.
When are you planning on letting me know if your business is open? When I show up at your door? Over the Thanksgiving holiday this year we drove out to the Oregon Coast to Lincoln City. On the way, I found a highly rated Indian food restaurant in Salem. I figured we could grab lunch […]
Read More
Reviews
"In just two months, my chiropractic practice is listed several places near the top of Google. We've just begun and the results are fantastic!"
- Kennedy Chiropractic
"I'm getting phone calls from new customers every week from people finding my business online. My business has definitely picked up!"
- The Beauty Spot
"As an acupuncturist I do not know the first thing about Internet marketing. I felt completely lost trying to do it on my own. I am so happy to be working with Trumpet Local Media! I totally trust my business in their hands."
- Inner Path Acupuncture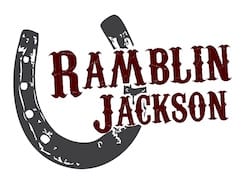 Trumpet Local Media is a Ramblin Jackson Company