When are you planning on letting me know if your business is open? When I show up at your door?
Over the Thanksgiving holiday this year we drove out to the Oregon Coast to Lincoln City. On the way, I found a highly rated Indian food restaurant in Salem. I figured we could grab lunch there. But my wife said, "Let's hit that place on the way home and try that (top rated) Mexican restaurant next to our hotel for Dinner", and so of course her plan became THE plan. All was well until we got to the hotel.
We looked over and it was very dark over there. I checked Yelp again. Open. Google? Open. TripAdvisor? Open. So they must be open, right? NOPE.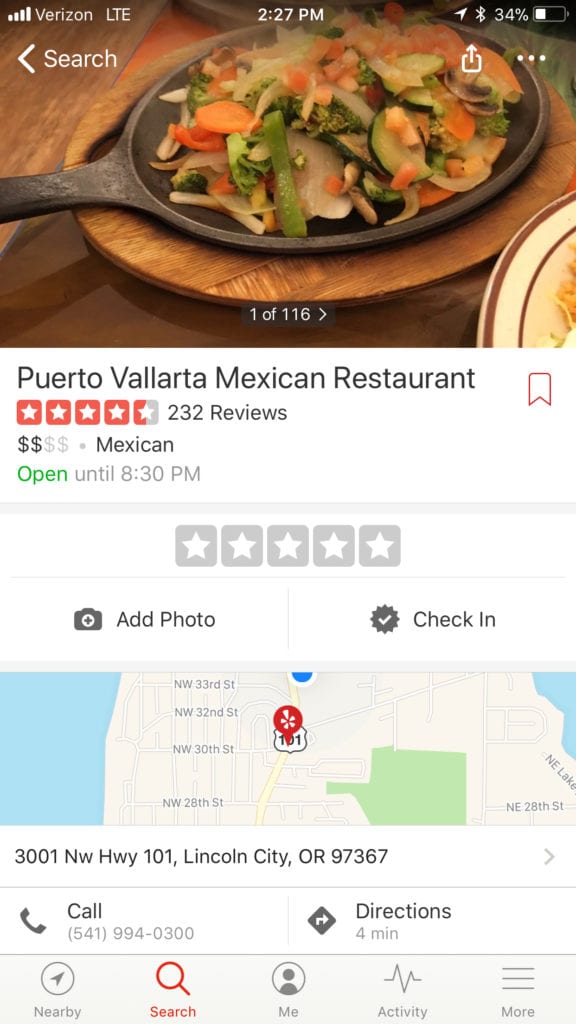 The dreaded pink sign in the window. Sorry for the inconvenience. Y I K E S. Imagine all the disappointed holiday travelers looking for great Mexican food. It's not just about not being able to eat. It's about misleading info and frustration & inconvenience. That's what this restaurant is serving for Thanksgiving. And probably Christmas too! Bah Humbug.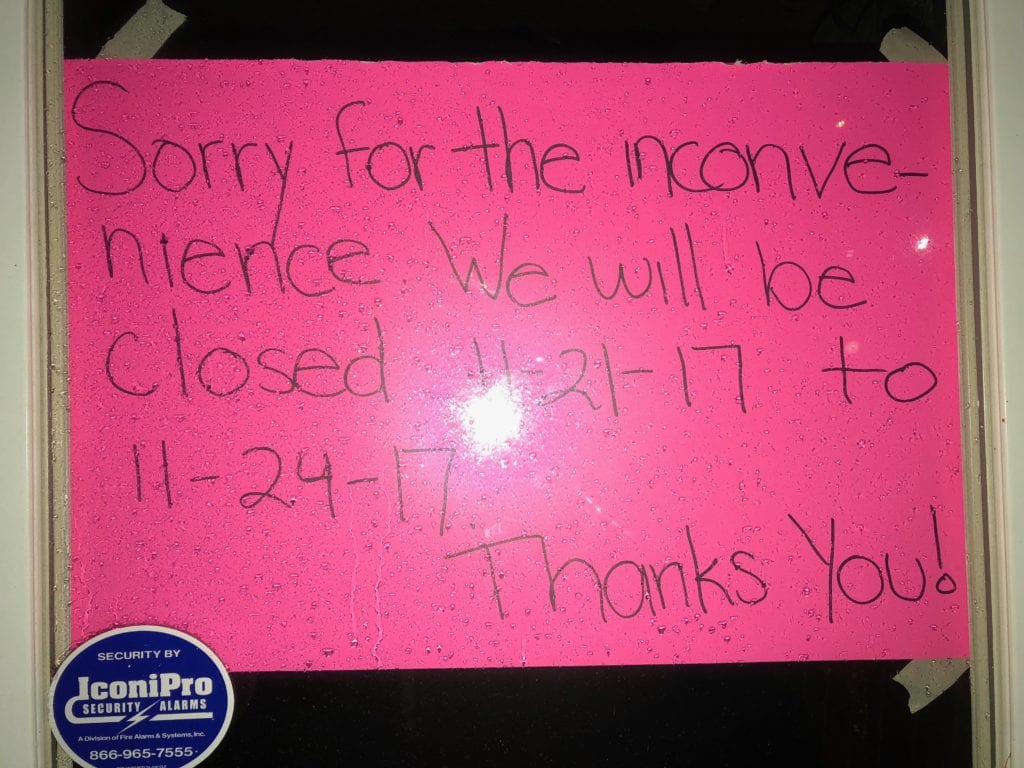 PLEASE do not do this! Take 2 minutes to update your Special Hours on Google & Yelp. They make it so easy to update your hours in advance. TripAdvisor does not yet have this feature but if you are in a tourist town, and you serve, um Mexican food, for example – you've got to update your business hours there too!
And also please instead of duct taping a sign to your front door, take a few moments to stare at your front door. Is it inviting? Is it appealing? What does it say about your business? If you are a restaurant, what does it suggest about how you run your kitchen? Clean it up! Make it awesome. Make sure it doesn't suck. Like these.