Firehaus Pilates - The best pilates instructors and pilates reformer classes in Denver, CO.
Discovery Kids Child Care at Rockrimmon - Child care in Colorado Springs, CO.
Frame it - Custom Picture Framing in Littleton, Colorado.
Turf Tamers Landscaping - Patio Installation & Design in Fort Collins, CO
Joan Teasdale - Hypnotherapist in New York offering hypnosis for weight loss in NYC.
Boulder Holistic - Functional Medicine Clinic in Boulder, Colorado
Legacy Tree Service - Commercial Tree Service in Beaverton, Oregon
Breathe with JP - Online Breathwork Training
Alpine Heat & Air - Heating & Cooling in Redmond, Oregon
Hammer & Hand - Custom Home Builder in Portland & Seattle
Mobile Notary of Portland - Mobile Notary Service in Portland, Oregon
West Coast Spas - Hot Tub Store in Salem, Oregon & Sheds for Sale in Milwaukie, Oregon.
Enviropro Landscaping - Landscaping Company in Vancouver, WA.
Institute of Technology - Multi-location Trade School with headquarters in Clovis, CA.
Acorn Wellness - Walnut Creek Chiropractor
Cohelan, Khoury & Singer - Labor Relations Attorney in San Diego, CA
Bay Area Medical Academy - Phlebotomy Technician training in San Francisco, CA.
Pipe Spy - Trenchless Sewer Line Repair Company in Oakland, CA.
High Desert Hydrotherapy - Where to get a Colonic in Bend, Oregon
Optimal Rate Home Loans - Independent Mortgage Broker in Redmond, OR
RotBloc - Manufacturer of wood post protector sleeves.
Xcel Fitness - The Bests Gyms in Bend, Oregon
Bay Area Railings - Custom Railings Fabricator in the San Fransisco Bay Area
City Floral Garden Center - Garden Center, Nursery and Greenhouse in Denver, Colorado.
Ecoscape Environmental Design - Patio Design, and Landscape Maintenance in Boulder, CO.
Pinocchio's Italian Eatery - Italian Restaurant offering Private Dining, in Brighton, CO.
Integrity Realty Management - Rental Property Management Company in Louisville, CO
Front Range Arborists - A top-quality Professional Tree Company in Colorado Springs, CO
Promaster Handyman & Home Repair - Christmas light installation in Cincinnati, Ohio
Superior Heating & Plumbing - Plumber in Glenwood Springs, CO
TRU Community Care - Formerly Hospice of Boulder County Colorado
Boulder Fast Frame - Custom Picture Framing in Boulder, Colorado
Airborne Dance - Dance classes for kids including ballet classes in Longmont, CO.
Airborne Gym - Beginner, recreational, and competitive gymnastics in Longmont, CO.
Jacque Michelle - Gift store and fashion boutique located in Boulder, CO.
Integrative Mastery Programs - Business Coaching in Boulder, CO.
Michael Singer Music - Composer, Musician in San Diego, California
The Beauty Spot - Beauty Salon offering Microneedling in Boulder Colorado
Rock Creek County Club - Golf Club in Portland, Oregon
Boogie Machine - Denver's Best Party Band for Corporate Events and Disco Parties.
Flatirons Window Fashions - Motorized Blinds in Boulder, CO
Vickies Flowers -Wedding florist Brighton, CO offering unique designs and flower delivery.
Panorama Coordinated Services - Landscaping services and snow removal in Longmont, CO
Pine Lane Nursery - Perennials, annuals, trees, and shrubs in Parker, CO
Blessingways - Shaman in Walnut Creek, CA
Sirena Masket CranioSacral - Holistic Pelvic Care Practitioner in Oakland, CA
Simple But Needed - enterprise mobile applications, inventory management software.
Grand County Landscaping-  Full-service landscaping, based in Colorado.
Cronin Jewelry- Artisan Jewelers in Boulder, CO
Fly Fishing Outfitters- Fly Fishing Tours in Vail, CO
North Boulder Dental Group- Family Dentist in Boulder, CO
Eldorado Retina Associates- Retina Surgeon in Louisville, CO
The Little Yoga Studio- Yoga Studio in Boulder, CO
Barron Family Dental- Family Dentist in Thorton, CO - See Ramblin Jackson's Dental Website Design Services
Automatics & Machinery- Used CNC in Longmont, CO
The Sink- The Best Pizza in Boulder, CO
HomeGrown HomeSewn- Sewing Shop in Cincinnati, OH
The O'Sullivan Law Firm- Personal Injury Lawyer in Denver, CO
11:11 Productions Photography- Baby Photographers in Boulder, CO
BMIL- Custom Commercial Freezers in Morehead City, NC
Boulder Ensemble Theater Company (BETC)- Boulder Performing Arts + Theater Company in Boulder, CO
Ballen Medical & Wellness - Mental Health & Wellness Center in Centennial, CO
Longs Peak Auto Sales - High Quality Used Car Sales in Loveland, CO
TerraLogic Sustainable Solutions - Environmental Engineer in Boulder, CO
Savory Cuisines Catering - Catering company in Boulder, CO
Vanishing Veins - Vein Clinic in Hartford CT.
Aggregate Technologies - Concrete Demolition Contractor in Houston, TX
Maximize Video Production - Video Production Company in San Francisco, CA
Vivesse Med Spa - Medical Spa in Hartford, CT
Summit Flight Training - Flight School in Greeley, Colorado
Sage Birth & Wellness Collective - Doulas and care providers in Boulder, CO
Flatirons Carpet & Hardwood Cleaning - Carpet cleaning and hardwood floor cleaning in Boulder, CO
Superscape Landscape - The favorite landscape contractors and designers of Cape Cod, MA
Lake Valley Golf Club -A sought after golf course/ club in Boulder, Colorado.
The Golden Leaf Inn - Bed and Breakfast in Estes Park, Colorado.
Bluewater Performance - Automotive repair and high performance tuning in Denver, CO
Landscape Technology Group - Landscape contractors that provides high quality landscaping services in Vail, CO
Michelle Riviera - Professional interior design services in Boulder, CO
Tree Taxi - Quality tree transplanting and tree moving service in Longmont, CO
Healing Arts Chiropractic - Chiropractic Wellness Center in Boulder, CO
Urban Energy Group - Urban energy design and lighting in Seattle, WA
Anspach's Jewelry - Fine jewelry store in Lafayette, CO
Healing Arts Animal Care - Pet rehabilitation and Veterinary Acupuncture in Portland, OR
Body Dynamics - Pilates and Fitness Studio and fully integrated health and fitness studio in Boulder, CO
Caring for Cancer - Holistic cancer treatment for those in Haines City, FL
BCS Community Credit Union - Non-profit, member-owned financial cooperative in Wheat Ridge, CO
JD Enterprise - Professional hardwood flooring in Broomfield, CO
Lindgren Landscape & Irrigation - Landscape design and management in Fort Collins, CO
Organo-Lawn - Professional lawn care services and irrigation in Boulder, CO
Erica Geller Jordan Counseling - Shamanic Practitioner in Oakland, CA
Meyer's Heating & Air Conditioning - HVAC, Heating, and Air Conditioning in Boulder, CO
Outdoor Craftsmen - High end exterior landscape design, construction, and maintenance in Erie, CO
Pilates By Val - Pilates Studio in Gulf Breeze, FL with PMA certified instructors.
Kari Whitman Interiors - Celebrity Interior Designer in Los Angeles, CA.
Birth First Doula's - Postpartum Doula Services in Portland, Oregon
Bigfoot Wellness - Chiropractor in Sisters, Oregon
Northwest Mortgage Advisors - Mortgage Lender in Redmond, Oregon
Taylor Pilates and Fitness – Pilates Studio in Denver, CO
RPM Landscape Contractor - full service landscape contractor in Folsom, NJ
Jake's Designs - Luxury Landscape Design Colorado Springs, CO
Adaptive Mobility Services - Driver rehabilitation services in Orwigsburg, PA
Indian Peaks Auto - Import automotive repair and maintenance in Boulder, CO
Blue River Forestry & Tree Care - Arborist & tree care serving Longmont, Boulder, Lafayette, Louisville, Erie and other surrounding areas.
Ohana Martial Arts - Family-Friendly Martial Arts School in Firestone, CO
Vivesse Weight Loss - Offering HCG diet programs in Hartford, CT
Flint Woodworks - Custom Made Furniture Carol Stream, IL
John Garey Fitness & Pilates - Pilates Studio in Long Beach, CA
John Garey Pilates Teacher Training - Pilates Teacher Training in Long Beach, CA
InSite Builders & Remodeling - High end home remodeling in Bethesda, MD
Cutting Edge Landscape Design - Sustainable, high end landscaping in Manhattan Beach, CA
Boulder Property Management - Apartment and housing rentals for students and professionals in Boulder, CO
24-7 Restoration, Inc. - Water and Fire damage restoration company serving the greater Boulder/Denver area.
Sheppard Method Pilates – Pilates Studio in Los Angeles, CA
Brown's Heating & Cooling - HVAC and Ductless services serving the Colorado Springs area
F&B Landscaping - Landscape design, build and maintenance serving the Colorado Springs Area
Tex-Scapes Nursery and Landscape - Garden Center and Landscaping, specializing in irrigation and drainage in Ennis, Texas
September School - A progressive private high school in Boulder, Colorado
Country Fair Garden Center - Family run Garden Center with two locations in Denver and Arvada, CO
Blue Spruce Construction - Boulder, CO based high-end residential and commercial general contractor
Premier Remodeling - Luxury home remodeling & renovation compan, serving the north Salt Lake Valley, UT area
Pleasant Landscapes - Full service landscape design and maintenance. Serving the Mt Pleasant, South Carolina area.
CoCal Landscape - A commercial landscaping maintenance and installation company serving the Colorado Front Range from Fort Collins to Castle Rock.
Colorado Concrete Repair - Premier concrete flooring contractor specializing in epoxy floor coatings, concrete floor resurfacing, and concrete grinding in Denver, CO.
Basecamp Builders - Custom home builder in Winter Park, Colorado.
Headlands Preparatory School - Prep School in Marin County, CA
Faith, Hope & Charity Vineyards - Central Oregon Winery & Wedding Venue.
Sean Downes, LCSW - EMDR Therapy for PTSD in Bend, Oregon
Wolf IP Law PLLC - IP Specialists in Gaming, NFTs, Blockchain Technologies
Fremont College - Online Vocational School in Cerritos, CA
Bauman College - Nutrition Consultant + Holistic Chef Programs in Berkeley, CA

Statewide Law - Workers compensation Attorney in Tustin, CA
Bighorn Local - Local SEO Company in Portland, Oregon
National Holistic Institute - Massage School in Oakland, CA
Law Office of Dean Wolf - Provisional Patent Attorney in Washington, DC
Birdcode Hot Chicken - Hot Chicken Restaurant in West Hartford, CT
Flood Response Restoration Services - The top water, mold and fire restoration and reconstruction company in Palm Springs, CA, and Coachella Valley.
Advantage Remodel - High-end residential contractors located in New Berlin, WI specializing in bathroom and kitchen remodels.
Renewal Remodels & Additions - Award-winning home design and remodeling services in Seattle, Washington
McGinty Bros. Inc - Hawthorn Woods, Illinois Lawn & Tree Care
MVP Snow n' Lawn - Cleveland, Ohio Landscaping Company
Simple Lawns & Landscaping Design - Lawn Care and Landscaping in Vancouver, Washington
Green Side Up Landscaping - Richmond, Virginia Full-service Landscaping Company
Alterra Landscape Design - Landscape Design and Installation Services in Richardson, Texas
Paragon Landscaping Corporation - Main Line Philadelphia's Preferred Landscaping Contractor
Upstate Demolition Services - Greenville, South Carolina's Leader Among Demolition Contractors
The Greenwood Group - St. Louis, Missouri's Trusted Commercial Landscape Contractor
Modified Landscape Design - La Canada, California's Leading Landscape Designer
Forever Green Landscape Services - West Palm Beach, Florida's Leader Among Commercial Landscaping Companies
Elevated Living - Superior Landscape Design Services in Johnson County, Kansas
Outdoor Lifestyles - Unsurpassed Quality Among Arvada, Colorado Landscaping Companies
Rock & Rose Nursery + Landscape - Always Reliable Truckee, California Garden Center & Landscape Company
Garden City Tree & Landscape - Unsurpassed Quality Among Victoria, BC Landscaping Companies
Carolina Outdoor Creations Lawn & Landscape - Raleigh, NC's Trusted Lawn Mowing Service Leader
The Beam and Bell - Boulder, CO's Premier Energy Healer
Romantic RiverSong Inn - Estes Park, CO's Premier Bed and Breakfast Experience
O'Keefe Built - Boulder, CO's Most Trusted Deck Builder
Shades of Green - Garden Center Keeping Frisco, TX Green
Bud Man - Weed Delivery in Orange County, CA
Law Office of Bianca Ennix - Accident Attorney in Oakland, CA
Mesa Turf Masters - Grand Junction, CO Landscaping Company
Better View Landscapes - Northampton, MA's Landscaping Company
3 Generations Improvements - Siding Company Serving Petaluma, CA and the North Bay
Southern Classic Landscape Management - Hall County, GA Landscaping Company
Royal Turf Landscape & Irrigation - Loveland, CO Full Service Landscaping Company
Ahlgren Landscaping - Trusted Partner Among Farmington, CT Landscaping Companies
Quality Landscape and Lawn Care - Leader Among Grafton, WI Commercial Landscaping Companies
Oceanview Landscapes - Southampton, NY's Choice Among Area Landscaping Companies
Sesuit Landscapes - Industry Leading Dennis, MA Landscaping Company
Cornerstone Partners Horticultural Services - The St. Charles, IL Landscaping Company You Can Trust
MP Landscape Design - Your Mount Pleasant, SC Landscaping Services Partner
Local Roots Landscaping - The Leader Among Pittsburgh, PA Landscaping Companies
3 Bears Landscaping - Your Eco-friendly Eagan, MN Landscaping Company
General Services Corporation - Frontrunner Among Boulder, CO Lawn Maintenance Companies
York Landscaping & Irrigation - Fort Worth, TX's Choice Among Area Landscaping Companies
Turf Tec - Lockport, NY's Leader Among Landscaping Companies
Unique Landscaping - Leading Colleyville, TX Landscaping Company
Alpine Gardens - Leader Among Fort Collins, CO Landscaping Companies
Cornerstone Partners Horticultural Services - Your Trusted Source for St. Charles, IL Landscaping Services
Duty Free Pets - Your Boulder, CO Pooper Scooper Company
Theiss Landscape Works - Preferred Choice Among Cypress, TX Landscaping Companies
Austin Living Landscapes - Design Aesthetic Sets Us Apart From Austin, TX Landscaping Companies
All Purpose Landscaping - Your Go-to Pueblo, CO Landscaping Company
Peakview Outdoor Living - Broomfield, CO's Outdoor Living Designer
Willie C. & Sons Landscaping - Topsham, ME's Local Landscaping Company
New Horizons Landscape Management - Expertly-Crafted Outdoor Spaces in Odessa, TX
Turf Concepts Landscaping - Brownstown Twp, MI's Landscaping Company of Choice
Turpin Landscape Design Build - Setting the Standard for West Chester, PA Pool Companies
Boulder Landscaping - Salt Lake City, UT's Most Reliable Landscaping Company
Ultimate Innovations - Work With Honolulu, HI's Premier Commercial and Residential Landscaping Company
Leapfrog Landcare - Your Cary, NC Lawn Care Company
Y&L Landscaping & Tree Service - Your Go-to Landscaping and Tree Care Company in Owings Mills, MD
ATD Landscaping - Your Trusted Olney, MD Landscape Services Partner
Groundshog Landscaping - Catonsville, MD's Premier Landscaping Services Company
Berns Landscaping Services - Local Leader for Birmingham, MI Landscaping Services
Scapeworx Landscape Design & Maintenance - The Go-to Glen Mills, PA Landscaping Company
Skyview Outdoor Living - Your Parker, CO Partner For All Your Landscaping Services Needs
Reviews
"In just two months, my chiropractic practice is listed several places near the top of Google. We've just begun and the results are fantastic!"
- Kennedy Chiropractic
"I'm getting phone calls from new customers every week from people finding my business online. My business has definitely picked up!"
- The Beauty Spot
"As an acupuncturist I do not know the first thing about Internet marketing. I felt completely lost trying to do it on my own. I am so happy to be working with Trumpet Local Media! I totally trust my business in their hands."
- Inner Path Acupuncture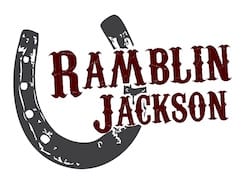 Trumpet Local Media is a Ramblin Jackson Company