Firehaus Pilates - The best pilates instructors and pilates reformer classes in Denver, CO.
Discovery Kids Child Care at Rockrimmon - Child care in Colorado Springs, CO.
Frame it - Custom Picture Framing in Littleton, Colorado.
Turf Tamers Landscaping - Patio Installation & Design in Fort Collins, CO
Joan Teasdale - Hypnotherapist in New York offering hypnosis for weight loss in NYC.
West Coast Spas - Hot Tub Store in Salem, Oregon & Sheds for Sale in Milwaukie, Oregon.
Enviropro Landscaping - Landscaping Company in Vancouver, WA.
Kinetic Chiropractic - Chiropractor in Oakland, CA
Institute of Technology - Multi-location Trade School with headquarters in Clovis, CA.
Acorn Wellness - San Francisco Chiropractor
Cohelan, Khoury & Singer - Labor Relations Attorney in San Diego, CA
Carini Heating, Air & Pluming - HVAC Contractor in San Diego, CA
Bay Area Medical Academy - Phlebotomy Technician training in San Francisco, CA.
Tilden Prep - College Preparatory School in Walnut Creek, CA
Pipe Spy - Trenchless Sewer Line Repair Company in Oakland, CA.
High Desert Hydrotherapy - Where to get a Colonic in Bend, Oregon
Optimal Anti-Aging & Functional Medicine - Functional Medicine in Redmond, OR
Greenwood Painting - House painters in Redmond, Oregon
RotBloc - Manufacturer of wood post protector sleeves.
Emperor Excavation - Excavating company in Redmond, OR
Everett Street Autoworks - Auto Repair in Portland, Oregon featuring Acura Repairs
City Floral Garden Center - Garden Center, Nursery and Greenhouse in Denver, Colorado.
Ecoscape Environmental Design - Patio Design, and Landscape Maintenance in Boulder, CO.
Pinocchio's Italian Eatery - Italian Restaurant offering Private Dining, in Brighton, CO.
Integrity Realty Management - Rental Property Management Company in Louisville, CO
Front Range Arborists - A top-quality Professional Tree Company in Colorado Springs, CO
Promaster Handyman & Home Repair - Christmas light installation in Cincinnati, Ohio
Superior Heating & Plumbing - Plumber in Glenwood Springs, CO
TRU Community Care - Formerly Hospice of Boulder County Colorado
Boulder Fast Frame - Custom Picture Framing in Boulder, Colorado
Airborne Dance - Dance classes for kids including ballet classes in Longmont, CO.
Airborne Gym - Beginner, recreational, and competitive gymnastics in Longmont, CO.
Jacque Michelle - Gift store and fashion boutique located in Boulder, CO.
Integrative Mastery Programs - Business Coaching in Boulder, CO.
Jamie York Press - Waldorf Math Curriculum Books & products.
The Beauty Spot - Beauty Salon in Boulder Colorado offering Hydrafacials and Microneedling.
Ernie's Wagon Junk Removal - Junk Removal Service in Beaverton, Oregon
Dunn Carney LLP - Personal Injury Law Firm in Portland, Oregon.
Pole Building Supply - Pole Building Supply Company in Redmond, Oregon
Boogie Machine - Denver's Best Party Band for Corporate Events and Disco Parties.
Flatirons Window Fashions - Motorized Blinds in Boulder, CO
Vickies Flowers -Wedding florist Brighton, CO offering unique designs and flower delivery.
Panorama Coordinated Services - Landscaping services and snow removal in Longmont, CO
Pine Lane Nursery - Perennials, annuals, trees, and shrubs in Parker, CO
Relson Landscape Contracting - Landscape Company in Redmond, Oregon.
406 Garage - Buyer & Seller of International Harvester Scouts.
Blessingways - Shaman in Walnut Creek, CA
Sirena Masket CranioSacral - Holistic Pelvic Care Practitioner in Oakland, CA
Simple But Needed - enterprise mobile applications, inventory management software.
Grand County Landscaping-  Full-service landscaping, based in Colorado.
Cronin Jewelry- Artisan Jewelers in Boulder, CO
Your Care Medical - Urgent Care Center in Redmond, Oregon
Hawthorne Tile - Custom Tile Contractor in Portland, Oregon
Family First Psychotherapy - Counseling for teenagers in Oakland, CA
Fly Fishing Outfitters- Fly Fishing Tours in Vail, CO
North Boulder Dental Group- Family Dentist in Boulder, CO
Eldorado Retina Associates- Retina Surgeon in Louisville, CO
The Little Yoga Studio- Yoga Studio in Boulder, CO
Barron Family Dental- Family Dentist in Thorton, CO - See Ramblin Jackson's Dental Website Design Services
Automatics & Machinery- Used CNC in Longmont, CO
The Sink- The Best Pizza in Boulder, CO
HomeGrown HomeSewn- Sewing Shop in Cincinnati, OH
The O'Sullivan Law Firm- Personal Injury Lawyer in Denver, CO
11:11 Productions Photography- Baby Photographers in Boulder, CO
BMIL- Custom Commercial Freezers in Morehead City, NC
Boulder Ensemble Theater Company (BETC)- Boulder Performing Arts + Theater Company in Boulder, CO
Ballen Medical & Wellness - Mental Health & Wellness Center in Centennial, CO
Longs Peak Auto Sales - High Quality Used Car Sales in Loveland, CO
TerraLogic Sustainable Solutions - Environmental Engineer in Boulder, CO
Savory Cuisines Catering - Catering company in Boulder, CO
Vanishing Veins - Vein Clinic in Hartford CT.
Aggregate Technologies - Concrete Demolition Contractor in Houston, TX
Maximize Video Production - Video Production Company in San Francisco, CA
Vibrant Events - Wedding Planner in Sonoma County, CA
Vivesse Med Spa - Medical Spa in Hartford, CT
Sage Birth & Wellness Collective - Doulas and care providers in Boulder, CO
Coordinated Consulting Services - Emergency Preparedness Planning in Portland, Oregon.
Flatirons Carpet & Hardwood Cleaning - Carpet cleaning and hardwood floor cleaning in Boulder, CO
Superscape Landscape - The favorite landscape contractors and designers of Cape Cod, MA
Lake Valley Golf Club -A sought after golf course/ club in Boulder, Colorado.
The Golden Leaf Inn - Bed and Breakfast in Estes Park, Colorado.
Bluewater Performance - Automotive repair and high performance tuning in Denver, CO
Landscape Technology Group - Landscape contractors that provides high quality landscaping services in Vail, CO
Michelle Riviera - Professional interior design services in Boulder, CO
Tree Taxi - Quality tree transplanting and tree moving service in Longmont, CO
Healing Arts Chiropractic - Chiropractic Wellness Center in Boulder, CO
Urban Energy Group - Urban energy design and lighting in Seattle, WA
Anspach's Jewelry - Fine jewelry store in Lafayette, CO
Healing Arts Animal Care - Pet rehabilitation and Veterinary Acupuncture in Portland, OR
Body Dynamics - Pilates and Fitness Studio and fully integrated health and fitness studio in Boulder, CO
Caring for Cancer - Holistic cancer treatment for those in Haines City, FL
BCS Community Credit Union - Non-profit, member-owned financial cooperative in Wheat Ridge, CO
JD Enterprise - Professional hardwood flooring in Broomfield, CO
Lindgren Landscape & Irrigation - Landscape design and management in Fort Collins, CO
Organo-Lawn - Professional lawn care services and irrigation in Boulder, CO
American Chimney & Masonry - Masonry repair contractor and Chimney Sweep in Portland, OR
Erica Geller Jordan Counseling - Shamanic Practitioner in Oakland, CA
Meyer's Heating & Air Conditioning - HVAC, Heating, and Air Conditioning in Boulder, CO
Outdoor Craftsmen - High end exterior landscape design, construction, and maintenance in Erie, CO
Pilates By Val - Pilates Studio in Gulf Breeze, FL with PMA certified instructors.
Kari Whitman Interiors - Celebrity Interior Designer in Los Angeles, CA.
Synergy Behavior Solutions - Dog Behaviorist in Portland, Oregon
Birth First Doula's - Postpartum Doula Services in Portland, Oregon
Bigfoot Wellness - Chiropractor in Sisters, Oregon
Golden Hands Handyman Services - Handyman in Boulder, Colorado
Taylor Pilates and Fitness – Pilates Studio in Denver, CO
RPM Landscape Contractor - full service landscape contractor in Folsom, NJ
Jake's Designs - Luxury Landscape Design Colorado Springs, CO
Adaptive Mobility Services - Driver rehabilitation services in Orwigsburg, PA
Indian Peaks Auto - Import automotive repair and maintenance in Boulder, CO
Blue River Forestry & Tree Care - Arborist & tree care serving Longmont, Boulder, Lafayette, Louisville, Erie and other surrounding areas.
Ohana Martial Arts - Family-Friendly Martial Arts School in Firestone, CO
Vivesse Weight Loss - Offering HCG diet programs in Hartford, CT
Flint Woodworks - Custom Made Furniture Carol Stream, IL
John Garey Fitness & Pilates - Pilates Studio in Long Beach, CA
John Garey Pilates Teacher Training - Pilates Teacher Training in Long Beach, CA
InSite Builders & Remodeling - High end home remodeling in Bethesda, MD
Cutting Edge Landscape Design - Sustainable, high end landscaping in Manhattan Beach, CA
Boulder Property Management - Apartment and housing rentals for students and professionals in Boulder, CO
24-7 Restoration, Inc. - Water and Fire damage restoration company serving the greater Boulder/Denver area.
Sheppard Method Pilates – Pilates Studio in Los Angeles, CA
Brown's Heating & Cooling - HVAC and Ductless services serving the Colorado Springs area
F&B Landscaping - Landscape design, build and maintenance serving the Colorado Springs Area
Tex-Scapes Nursery and Landscape - Garden Center and Landscaping, specializing in irrigation and drainage in Ennis, Texas
September School - A progressive private high school in Boulder, Colorado
Country Fair Garden Center - Family run Garden Center with two locations in Denver and Arvada, CO
Blue Spruce Construction - Boulder, CO based high-end residential and commercial general contractor
Premier Remodeling - Luxury home remodeling & renovation compan, serving the north Salt Lake Valley, UT area
Pleasant Landscapes - Full service landscape design and maintenance. Serving the Mt Pleasant, South Carolina area.
CoCal Landscape - A commercial landscaping maintenance and installation company serving the Colorado Front Range from Fort Collins to Castle Rock.
Colorado Concrete Repair - Premier concrete flooring contractor specializing in epoxy floor coatings, concrete floor resurfacing, and concrete grinding in Denver, CO.
Basecamp Builders - Custom home builder in Winter Park, Colorado.
Headlands Preparatory School - Prep School in Marin County, CA
Faith, Hope & Charity Vineyards - Central Oregon Winery & Wedding Venue.
Sean Downes, LCSW - EMDR Therapy for PTSD in Bend, Oregon
Fremont College - Online Vocational School in Cerritos, CA
Bauman College - Nutrition Consultant + Holistic Chef Programs in Berkeley, CA

Statewide Law - Workers compensation Attorney in Tustin, CA
Bighorn Local - Local SEO Company in Portland, Oregon
Birdcode Hot Chicken - Hot Chicken Restaurant in West Hartford, CT
Tenderwings - Chicken Restaurant in West Hartford, CT
Flood Response Restoration Services - The top water, mold and fire restoration and reconstruction company in Palm Springs, CA, and Coachella Valley.
Advantage Remodel - High-end residential contractors located in New Berlin, WI specializing in bathroom and kitchen remodels.
Renewal Remodels & Additions - Award-winning home design and remodeling services in Seattle, Washington
Bohemi - Jewelry store in Boulder, Colorado on Pearl St.
McGinty Bros. Inc - Hawthorn Woods, Illinois Lawn & Tree Care
MVP Snow n' Lawn - Cleveland, Ohio Landscaping Company
Simple Lawns & Landscaping Design - Lawn Care and Landscaping in Vancouver, Washington
Green Side Up Landscaping - Richmond, Virginia Full-service Landscaping Company
Alterra Landscape Design - Landscape Design and Installation Services in Richardson, Texas
Paragon Landscaping Corporation - Main Line Philadelphia's Preferred Landscaping Contractor
Upstate Demolition Services - Greenville, South Carolina's Leader Among Demolition Contractors
The Greenwood Group - St. Louis, Missouri's Trusted Commercial Landscape Contractor
Modified Landscape Design - La Canada, California's Leading Landscape Designer
Forever Green Landscape Services - West Palm Beach, Florida's Leader Among Commercial Landscaping Companies
Elevated Living - Superior Landscape Design Services in Johnson County, Kansas
Outdoor Lifestyles - Unsurpassed Quality Among Arvada, Colorado Landscaping Companies
Rock & Rose Nursery + Landscape - Always Reliable Truckee, California Garden Center & Landscape Company
Garden City Tree & Landscape - Unsurpassed Quality Among Victoria, BC Landscaping Companies
Carolina Outdoor Creations Lawn & Landscape - Raleigh, NC's Trusted Lawn Mowing Service Leader
The Beam and Bell - Boulder, CO's Premier Energy Healer
Romantic RiverSong Inn - Estes Park, CO's Premier Bed and Breakfast Experience
O'Keefe Built - Boulder, CO's Most Trusted Deck Builder
Shades of Green - Garden Center Keeping Frisco, TX Green
ServerLogic - Managed Services IT Support Portland, OR
Bud Man - Weed Delivery in Orange County, CA
Computer Support Portland - IT Support Company in Portland, OR
Mesa Turf Masters - Grand Junction, CO Landscaping Company
Better View Landscapes - Northampton, MA's Landscaping Company
3 Generations Improvements - Siding Company Serving Petaluma, CA and the North Bay
Southern Classic Landscape Management - Hall County, GA Landscaping Company
Royal Turf Landscape & Irrigation - Loveland, CO Full Service Landscaping Company
Ahlgren Landscaping - Trusted Partner Among Farmington, CT Landscaping Companies
Quality Landscape and Lawn Care - Leader Among Grafton, WI Commercial Landscaping Companies
Oceanview Landscapes - Southampton, NY's Choice Among Area Landscaping Companies
Reviews
"In just two months, my chiropractic practice is listed several places near the top of Google. We've just begun and the results are fantastic!"
- Kennedy Chiropractic
"I'm getting phone calls from new customers every week from people finding my business online. My business has definitely picked up!"
- The Beauty Spot
"As an acupuncturist I do not know the first thing about Internet marketing. I felt completely lost trying to do it on my own. I am so happy to be working with Trumpet Local Media! I totally trust my business in their hands."
- Inner Path Acupuncture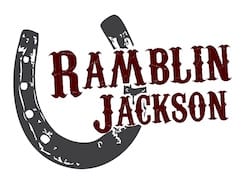 Trumpet Local Media is a Ramblin Jackson Company
Subscribe To The Ramblin Jackson Newsletter