Local Search Marketing Works!
The potential for new customers from Local Search is enormous.
Local businesses can no longer ignore the Internet as a tool for marketing their products and services. The Yellow Pages are a thing of the past. Local Search listings, specifically Google My Business, have taken their place and often appear ABOVE the organic search listings on page 1 of Google. This is where you want your business to be!
When someone searches for "dentist" and a "city" or "zip code", for example, a local map will appear with local results from the search engine. Google will determine that this search has "local intent" and thus they attempt to give the searcher everything they might need right on page 1. This includes listings of local dentists which is currently known for the most part as "Google My Business" listings. The majority of people will click on this list of local dentists. If the searcher is looking for reviews and opinions from other sources, they may choose to scroll down the page to the "organic web listings" which will include the top dentist websites or other business directories such as Yelp, Insider Pages, or Yellowpages.com, etc.
Search engine results pages (aka SERPs) are increasingly dynamic and the various page displays are continually changing depending on the type of search you do.
Do these local searches convert into real-world commerce?
Absolutely. Over 50% of Internet users search for businesses locally. These include salons, florists, restaurants, mechanics, and chiropractors – basically any type of businesses that cater to a local market and are always in search of new customers. Having your Google listing optimized - that is, set up and managed by a professional - is critical to achieve the best rankings possible. Most people do not search beyond page 1 to find what they are looking for.
According to one study, 49% of local searches resulted in a visit to a local merchant. This means almost half of every search for a local business converts into a real, live person patronizing a brick-and-mortar store. Our experience with our customers points to the same conclusion. Local search is consumer-driven and not business-driven, thus it makes sense that consumers actively searching for a product or service are more likely to follow through with a purchase. Visit our clients page and see what they are saying.
Current Trends in Local Search Marketing
You might wonder why we're speaking of "Google" and not "Search Engines" which would be more politically correct. Well, that's because in our experience between 90-95% of all searches for our local clients happen on Google. Google is driving searchers to what it determines to be the best possible search results for what you are looking for. For the most part they do an outstanding job. If you own a local business, it's important for your website to be on page 1 - that is, if you want your business to THRIVE. Page 1 Google listings drive real customers to your business. Local Search Marketing can make this happen.
By now you are probably aware that your search results will vary and can be affected by what's known as "personalized search" and "social search". The search history in your browser affects your search results. So does whether you are logged in (to Google) or not. Google is getting so sophisticated that they will likely show a result of a website or a business that your friends on Facebook liked ahead of others that should rank higher in "true" search. These days, it's uncommon to see a "true" search result.
Then of course, there is "mobile search". Over 50% of searches are now done on a mobile device (phones & tablets) and mobile results are directly tied to your immediate location. Many popular mapping apps and business directory apps are used to find local businesses. Yelp, Trip Advisor and Apple Maps are popular and need to be optimized for your business to rank well. Since these apps already know the location of the searcher, searchers understand they can omit the geo-modifyer (city, ST) from their search. Thus it's vital that all keywords that are relevant to your business ("dentist", "dentists", "mercury-free fillings"...) appear on your website and/or business listings. This too is part of the technology of Local Search Marketing.
For example, some of our clients are ranking at the top of Google for such search phrases as Microneedling in Boulder, CO and Breathwork Training and functional Medicine in Boulder, Colorado. Check it out!
Work with a local search marketing agency you can trust
Unfortunately there are a lot of unscrupulous companies offering variations of local SEO services. You've probably received spammy phone calls claiming to be Google or urgently requesting your attention to a "problem with your business listing". We get these calls too - every day. It's unfortunate that these scare tactics have given Local SEO service providers a bad image. Nevertheless, this does not diminish it's potency, if done correctly. It's important that you do your research to find an agency that is legitimate and conducts industry best practices. Only work with a local SEO agency that has a great reputation and that other businesses trust. Avoid working with anyone who "guarantees page 1 results" or "manages it all for you". They may be cutting-corners and using black hat techniques which will lead to lots of problems down the road for your business.
We've heard so many horror stories and have worked with many clients to "fix" ruined listings. Trumpet Local Media is trusted by hundreds of clients to optimize and manage their local web presence. Visit our Local Search Marketing FAQs page for further information.
Common Misfortunes For Local Business Owners
Most local business owners have built a website with a local web design firm, designed a website for themselves, or have purchased an inexpensive website template. It's common for them to expect their new website to automatically rank well and attract visitors who become new customers. Most often, they are disappointed by the actual results. Today's business landscape has become increasingly segmented. Many local business websites are designed to look good and impress the business owner or its visitors. They are usually not designed with search engine optimization (SEO) in mind. Many web design companies are solely focused on design and know little about incorporating SEO - especially Local SEO.
We believe that the most important visitor to your site is Google. When Google crawls your website and finds awesome relevant content to your services, and it's clear to Google WHERE you offer your services, then their algorithm will be comfortable ranking your web pages well. If your pretty new website doesn't rank well at all locally, then you likely need Local SEO.
Local Businesses are focused on operating their specific business - not running a website. As they should be! Promoting a website online requires knowledge and skill that most business owners do not have time to acquire. Trumpet Local Media has trusted experts at local search marketing that now work closely with the web design & development team at Ramblin Jackson to create more than just another pretty website for your business. We create websites that are powerful.
Trumpet Local Media is now Ramblin Jackson!
Ramblin Jackson is a results-focused web marketing agency. Getting found in the local search results is only half the battle.
If you're considering hiring a web marketing agency to help you grow your business, we'd like to offer you a free web marketing review to  offer ideas  to help you get found online. Email info@ramblinjackson.com, click here to fill out our contact form, or call (303) 544-2125 to schedule a phone appointment or in-person meeting at our offices in Boulder and Denver, CO.
Reviews
"In just two months, my chiropractic practice is listed several places near the top of Google. We've just begun and the results are fantastic!"
- Kennedy Chiropractic
"I'm getting phone calls from new customers every week from people finding my business online. My business has definitely picked up!"
- The Beauty Spot
"As an acupuncturist I do not know the first thing about Internet marketing. I felt completely lost trying to do it on my own. I am so happy to be working with Trumpet Local Media! I totally trust my business in their hands."
- Inner Path Acupuncture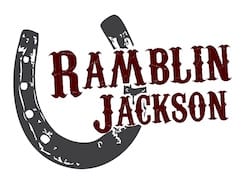 Trumpet Local Media is a Ramblin Jackson Company